Another NEW idea for photography of Small Boutique Items/ Jewelry from Goosie Girl
Another FANTASTIC idea from Goosie Girl for ramping up your photography of small items, such as hair bows, accessories, jewelry and more. Take your Etsy and Website photos to a new level and get more sales! Improve the appearance of those custom boutique and handmade item photos. Appear more professional in your presentation with my NEW idea.
I have a tutorial available for sale on my website:
Goosie Girl
and also in my Etsy shop:
Goosie Girl University on Etsy
which teaches readers how to create a miniature room for photography of small items such as accessories, jewelry, miniatures, etc.
However, I had another new idea which totally ROCKS and it is SOOOO inexpensive. I wanted to share it here on my Blog so that you too can try it & see what you think. I always appreciate feedback!!
We were in Menards the other day. For those of you not in my area, Menard's is midwestern based big box hardware and contractor store. I came across these paneling samples!! I thought they would make a WONDERFUL floor drop for the type of photography that many of us in the custom boutique and handmade line of work need! If you don't have a Menard's, just go to Lowe's, Home Depot or your local hardware store and ask if they have a section that carries paneling. In most bigger name stores, they will. Then just look for the samples.  I found these hanging on a peg rack at the end of the paneling section. They measure 9″ high x 6″ wide. They sell these samples so that contractors can show potential clients their options (or so that you can take them home & hang them on the wall to be paneled and compare which you like the best!) .
They have SEVERAL styles available, I chose the 3 I liked best…
2 "bead board" styles in different colors: white & oak, and a faux stone style.

This is what they look like on the back
and this is what the "Castlerock" sample looks like in use!!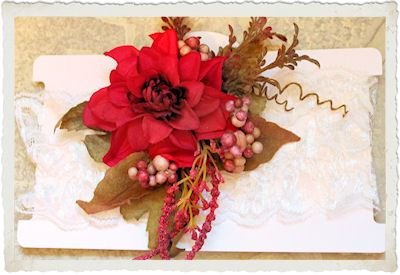 They only cost me from $1.19 – $3.00 each and they are AWESOME!!
I hope you like this idea, if you have any questions,
please leave a comment at the top of this blog post,
right under the title where it says "comment".
Another helpful tip from Goosie Girl!! 🙂
Please help spread the word about my blog & my ideas by clicking the Facebook "LIKE" button and by Pinning it on Pinterest Please!



Tagged:
accessories
advise
award
birthday
blog
boutique
bow
coupon
coupon code
couponcode
custom boutique
discount
diy
do it yourself
download
drop
drops
ebook
etsy
floor drop
floordrop
flooring
free
goosie girl
goosiegirl
goosiegirlboutique
hair bows
handmade
hardware
hat
headband
helpful
how to
jewellery
jewels
materials
pageant
pattern
pdf
photo
photo editing
photo hosting
photo prop
photo set up
photog
photography
photos
present
pull away
pull back
raggie bow
raggie bows
ribbon
rock
sale
servane barrau designs
small business
studio
tip
tips
trick
tricks
wall
walldrop